Testimonials "Since attending Suzy Prudden's Hawaii 'Inner Game of Business' evening I have to say my feet haven't touched the ground.  If you are fortunate enough to either attend or host an evening like this, you are in for a treat with benefits.  Don't ponder, just do it." David Tyreman, Brand Guide and Author of WORLD FAMOUS: How to Give Your Business a Kick-Ass brand Identity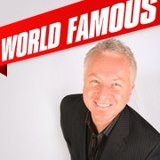 "Dear Suzy, I mustn't let this day go by without thanking you for your time today. I was impressed with your directness, helpfulness, honesty, flexibility, and knowledge about how to build credibility and clients as an expert, through branding and positioning. You have a laser clear focus on how you can serve your market and you offer it generously. I'm looking forward to working together, and without hesitation recommend that authors, speakers coaches and other service professionals take advantage of what you have to offer to enhance their reputation and accelerate their profession to the next level."
Merle Singer, The Relationship Miracle Worker Founder: http://IMperfectSpouse.com
"Hi Suzy, Just want to let you know how you changed my life. I met you in Buena Park for a women's club that had a convention there. You were the speaker and I had said that I hate people that stick up their nose and think they are too good for anything.
You talked to me for maybe two or three minutes and just totally changed my attitude and my life. I then went to see Joel Osteen, the preacher, and got the same message from him.
You impacted my life for the good and I am so at peace with myself and just a happy person now. But to put you in the same room as Joel Osteen, well I think you deserve that complement. Thanks a lot."
Becky Gonzalez
"I knew that Suzy had a reputation for excellence and results. I just didn't expect them so quickly.
After Suzy and I spoke for a brief while, she "zeroed" in on what I was feeling, did one hypnosis session (followed by a CD of the session in the mail); after just one day I felt liberated. After one week, I still feel really happy and just love my life. Today when Suzy and I spoke for a follow-up session, I could not think of anything left that needed attention. As a person who likes results. . . and FAST. . . .Suzy definitely exceeded my expectations.
While, as an entrepreneur, I have always been good at making quick decisions, I now am making quicker ( really GOOD) decisions. I am sure that my many employees and clients will appreciate this as well as my improved ability to "hear" them (since they no longer have to compete with the conversation in my head).
I am grateful to say that my personal life is wonderful and I am really grateful."
Gayle Bertsch, President and Founder, http://www.HelpUnlimited.com
"Suzy, As a certified hypnotherapist myself, I know the value of hypnosis for making life changes. Working with you was so fun and easy and you quickly determined what was keeping me stuck in my old patterns. With skill and without judgment, you helped me to move through my "stuckness" with ease. Suzy – you are a godsend for personal development work!"
Katherin Scott, The Dating Coach, http://www.katherinscott.com

"February 5, 2009 To: Suzy Prudden International From: Nancy Dunlap Re: Right Mind, Think Your Way to Wealth
To gain a true understanding of how incredible this program is, I must first give you the backdrop to my life prior to beginning the course. I own and operate a construction company and in the fall of 2008 the industry was dead in the water. New housing starts were at the lowest in 20 years and the building industry was seeing many contractors head straight to bankruptcy. Our company had lost a lucrative industrial contract of over $500,000 and residential work had come to a screeching halt. I was experiencing the most fear and panic that I had ever had in my entire life. I decided to take action and participate in the Right Mind, Think Your Way to Wealth program. It sounded odd to me-think your way to wealth? But, I knew I needed to do SOMETHING to move beyond the fear. So I showed up on a Monday evening and met an interesting group of equally fearful people. Later on, I would learn, individually and as a group, we would become fearless and up to the challenge, with success at our command. As the weeks progressed through the program, many, many triumphant moments occurred. I surrendered the habits and patterns that no longer served my life, my business or my relationship with money. I became comfortable and competent in my goal setting. I learned to visualize myself earning unlimited sums of money, without regret or hesitation and I learned to create abundant opportunity in my business, in my world. The fear of not having enough is GONE! That alone is reason enough to take this course. The weight of that fear was holding me down and I was not able to breathe in the possibilities of a successful business or a successful and joyful life. The best news is that through the hypnosis and creative visualization techniques used in the Right Mind, Think Your Way to Wealth, I have manifested a HUGE contract with one of the largest corporations in the world. In addition to this contract, I have begun a second career path in which I have already created a steady stream of clients. The opportunity for creating wealth is endless, and it is only the second month of 2009. My understanding of life as I know it now is that EVERYTHING GOES RIGHT FOR ME! My humble suggestion to anyone reading this is, TAKE THE RIGHT MIND COURSE…YOU WILL EMPOWER YOURSELF!!!
Much love to you, Nancy Dunlap"
If you knew Suzy, like I know Suzy! ~
"Over the years, I've had a few coaches as most coaches do. This is how we learn and continue to thrive. I just hung up from my current coach, Suzy Prudden and wrote this while it is fresh. When I speak to her, I feel supported, empowered and accountable. I have great respect and admiration for Suzy and feel it is mutual. I see my actions in action verses reaction and I find myself in higher, faster success mode. Needless to say, I'm proud to tell you that she is my coach and happy to send her this unsolicited rave about her to share with you. Suzy has many facets to her and that is why I am drawn to her. Weight, hypnosis and mindset all go together, yet quickly you find there is so much more. Coach with her – you won't regret it!"
Mo Bailey, Certified Coach, Speaker & Advocacy Empowerment Leader www.MoBailey.com
*     *     *     *     *     *
Testimonials from Wellness Community Self-Hypnosis Workshop:
Suzy Prudden recently presented a three-hour self-hypnosis program at the Wellness Community in Redondo Beach. Here's what participants said about her presentation.
"I wish your program was longer. Thank you for coming and sharing your knowledge and you. I love your energy and life outlook."
"Excellent – and helpful in many important ways for my daughter, who is a current and former cancer patient, and me. Thank you. And thank you also for your generosity."
"I had a great feeling at the end of the lecture. Looking forward to more meetings with Suzy."
"This has been the most useful seminar that I've attended – looking forward to more experiences with Suzy."
"Thinking of others as interesting was great – relaxing technique – very positive feelings."
"She demonstrated how useful hypnosis is to relax when stressed, And, feeling more healthy with increased energy."
"Best presentation so far; outstanding presentation."
*     *     *     *     *     *
"Every New Year I would resolve to lose weight, and every year I would gain 4 to 5 pounds! In 2009, thanks to Suzy Prudden and her team my weight will not be an issue! Hypnosis has changed my life. I am halfway to my total weight loss goal of forty pounds and it feels effortless. Guided imagery has helped me to develop a deeply rooted desire for healthy foods and a healthy body. Therefore, I now instinctively choose foods that help me lose weight. It is also fun and inspiring working with Suzy and her team. They really listen and care. They are also very knowledgeable regarding nutrition and exercise. They creatively craft personal guided imagery sessions to help me master my most stressful eating challenges. It works and feels like magic. My lifestyle marked by business travel, restaurant dining and a lack of consistent routine made weight control a constant battle. I was an emotional eater, so "calorie counting" plans were an exercise in grim determination. I constantly felt deprived. In a stressful situation, I would lose all discipline and mindlessly attack the buffet table and hors d'oeuvres. With hypnosis, I stay mindful. I can now resist any plate of food, any bite of food, or even a drink. I know that in any situation I can instinctively eat like a thin person!!"
— Beth Page
*     *     *     *     *     *
"I had to write to tell you thank you for having me in your hypnosis/coaching program. It really helped me focus and put me on a better path.
Your treatment helped me finish my book, and this created a wonderful chain of events to happen. Once my book was finished, Infinity Publishing was kind enough to pick it up.
I was made an honorary chairperson of CHAI, The Coalition of Handwriting Analysts, International.
I was asked to appear and speak about health and handwriting at the annual vascular surgeon's convention at the New York Hilton, 17-21 November.
I was asked to presented a lecture, on extreme behaviors to forensic science students at NVCC Annandale, VA, 22 November.
I was asked to appear and speak about health in handwriting at the Annual Health Services Pharmacist's Convention in Orlando, FL, 8-10 December.
2009 will be an incredible year!
Here is to your continuing success in helping so many individuals Suzy; you truly are amazing and remarkable,"

— Joseph Zarek