---
Suzy Prudden has been showing others how to be their brightest since long before I met her in 1990. Not a week goes by that she doesn't hear from someone who has been lifted by her words from her books, her teleseminars, her speaking, her hypnosis and her seminar programs. I mean…Who can lose from a talk that beckons one to "Waken the Tiger Within"? Suzy is not only a winner herself, she creates winners. With Love and Light,

 

~Raleigh R. Pinskey

Author of "How'z Your Attitude of Gladitude" (release date Jan 2011)
---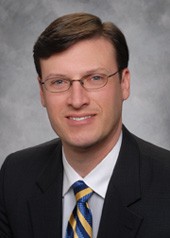 I want to recommend Suzy Prudden to speak at your upcoming event. Suzy has spoken at several of my events.  She is a pro's pro.
~ Eric Lofholm
---
I have known Suzy Prudden for over 20 years and have witnessed her delighting audiences on a regular basis. Her humor and engagement with the audience is very powerful. People resonate to her many facets. I am sure that she would be an added value that you would never regret. — With sincere gratitude,
 ~Chérie Carter-Scott, Ph.D.
Author of If Life is a Game, These are the Rules See our Documentary: http://drcherie.com/the-untold-story.php www.drcherie.com
---
Suzy Prudden would be a great speaker for any event.    I have been fortunate to have Suzy speak at a few of my Preview Meetings at The Beverly Hills Country Club and The Luxe Hotel for CEOSpace.  Suzy has the ability to captivate her audience.  Her knowledge and authentic appeal is always felt by everyone.  Suzy has an amazing quality of caring for people and helping them get out of their head and change their course, to one of Action.  Suzy has assisted our group in Master Mind Coaching Sessions, Expertise Panels and Tele-Seminar Calls.  Her knowledge, experience and generosity are always greatly appreciated. I am honored to have Suzy Prudden as a friend and business colleague.  Her enthusiasm and support has assisted me on my mission and passion of helping entrepreneurs to walk in their greatness. Her energy radiates through her authentic voice, her interactive skills with the audience and her wonderful sense of humor is Priceless. Thanks,
 ~Chimene Holmes
Club President Executive State Director of California CEOSpace www.ceospacela.com "
---
Ideas are a Dime a Dozen, People that take the Necessary Action are Priceless" Suzy has graced our Empowered Women with her honest, poignant and insightful message".  From tears to laughter she has a story to tell and tells it well. Many of our members are devoted followers and look forward to attending when she speaks.
 ~ Desiree Doubrox
www.AnEmpoweredWoman.com Remember, It's not only
what you know and who you know …It's who knows what about
you!